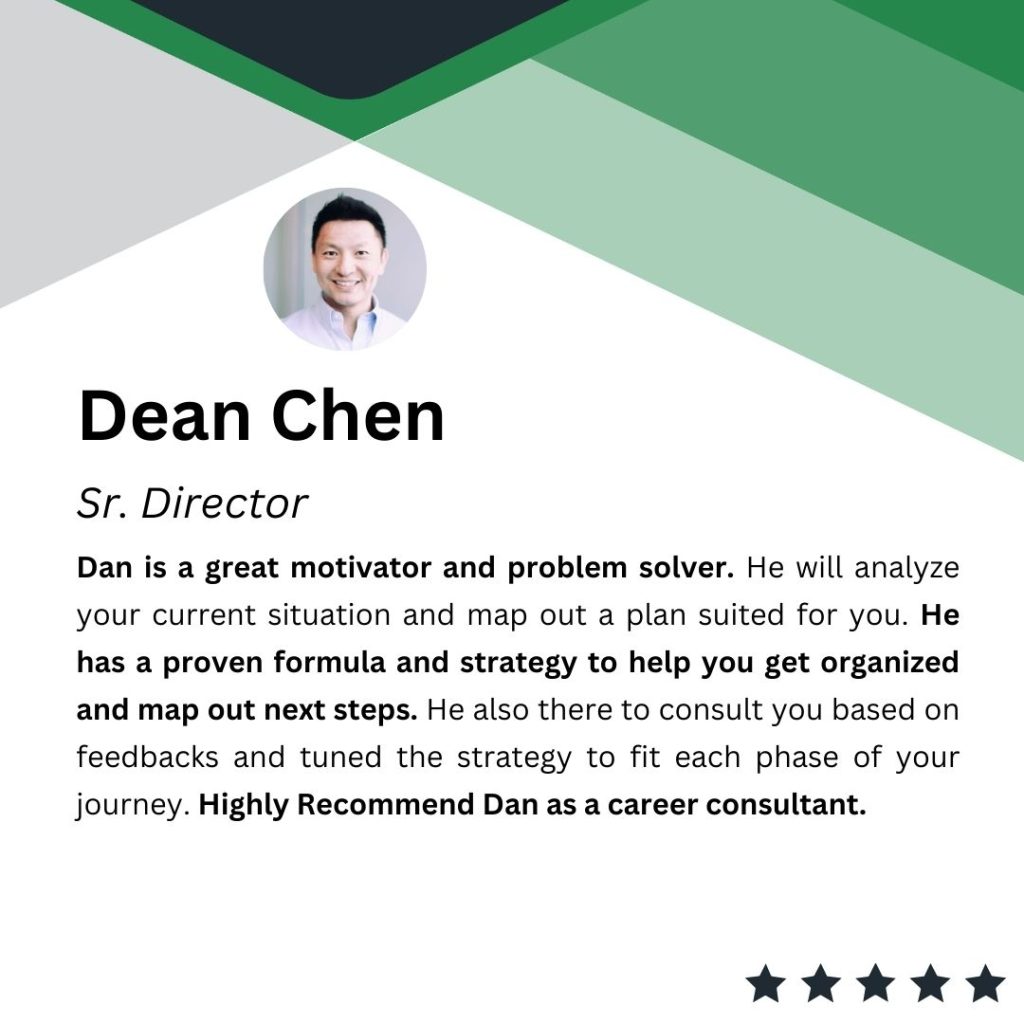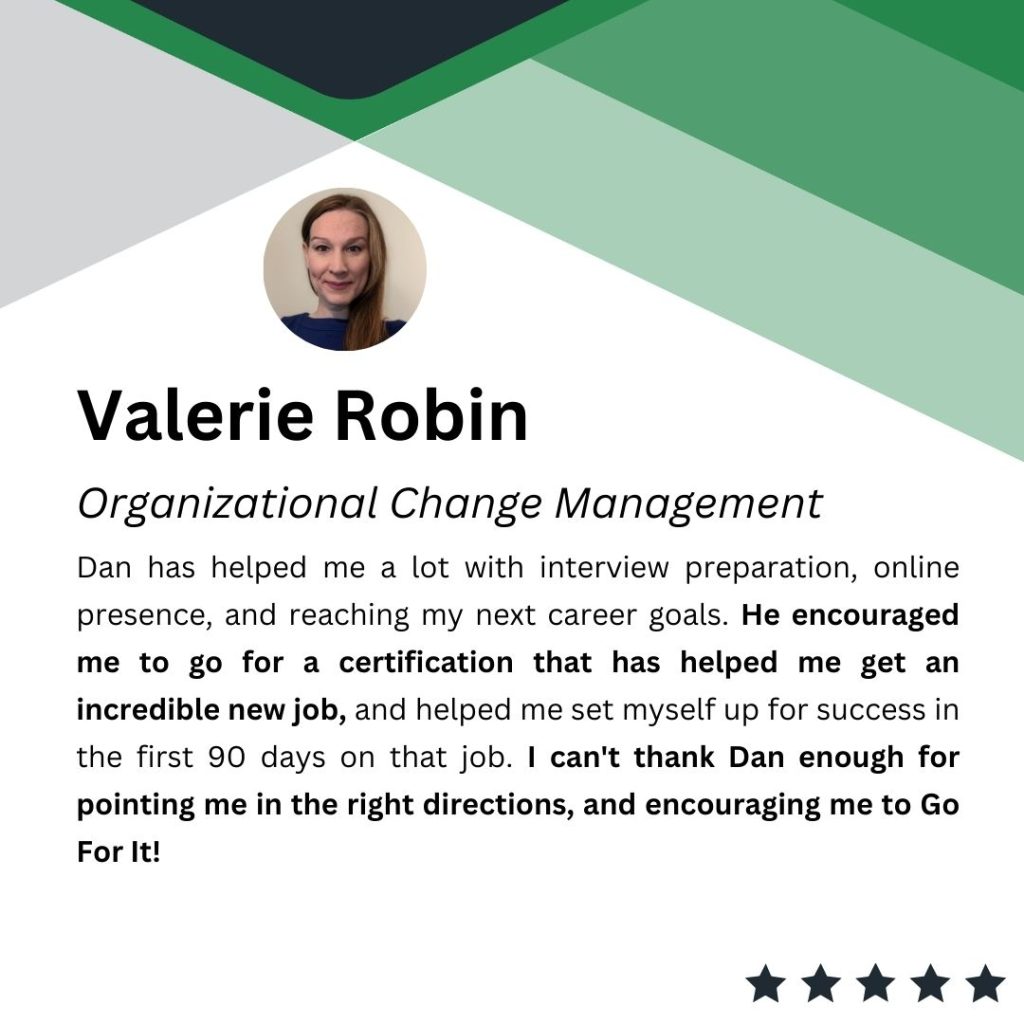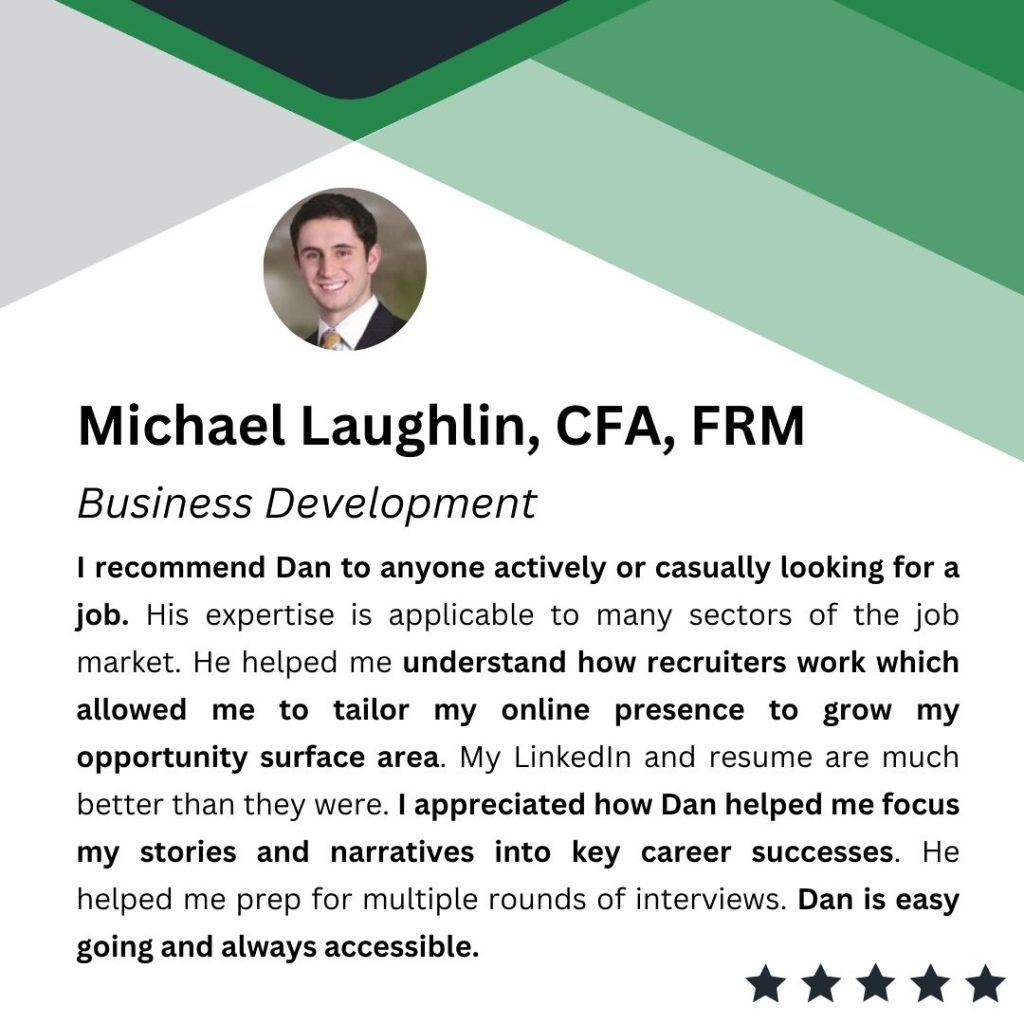 Why you need a Career Transition Coach?
93% of recruiters use LinkedIn to source candidates
Your resume is NOT what will get you noticed or hired
Applying online puts you at the

bottom of the bucket
Tapping into the hidden job market yields an 80% return
Potential employers don't care about your duties & responsibilities
Asking questions at the end of the interview is wrong
Age discrimination? Yep--it's REAL
Frequently Asked Questions
Get Focused | Get Noticed | Get Hired
Executive Career Coach – Job Search – Resume – Interview Prep – Interview Questions – Recruiter
Accelerate your career with endless possibilities
Enhanced Brand
Identify Your Marketable Skills – A Career SWOT Analysis Tool will better-define your career path and showcase your marketability and readiness for the job you want versus what's available to you.
Get a Go-To-Market Strategy – Learn how to get noticed for your ideal job though an effective strategy that gets results.
Refine Your LinkedIn Profile – To leverage LinkedIn's search algorithm to attract the job you want versus  what's available.
Get Your Resume Reviewed and Refined  – Access to 15+ years of resume guidance with an active Recruiter.
Learn Effective Job Search Strategies – STOP aimlessly applying online, getting zero results. Unlock the hidden job market and get the inside track on how to circumvent ATS and LinkedIn online applications.

Mock Interview Prep 

– Dial in your elevator pitch and craft effective probing questions to ask at the beginning of the interview to turn it into an exchange of information, 

NOT

 an interrogation.
Get an Accountability Partner & Career Guide – Via  Slack | Email | Text  | when you need it
Get one-on-one advisory sessions – Schedule at-will.
Get on going support – For as long as you need it. Cancel anytime after the first 12 weeks. Keep the momentum going $450/mo.  
MATERIALS:
  – Resume Templates
  – LinkedIn Profile Examples
  – Cover Letter / Letter of Intent Guide
  – Job Search Guide
  – Job Search Tracker
  – Interview Prep Guide
  – One-on-One Mock Interviews
  – LinkedIn Must Have Tools Guide
Premium 
You'll get the Enhanced Package plus: 
Active Guidance
Networking Guidance – Gain insight and access to the best jobs through networking.
Access to SIMs SF BA Career Transition Group – For technology leaders attend 4 group sessions (Limited to IT Dirs., VPs, and above – a $500 value).
Offer Negotiation Assistance – Don't leave money on the table. Learn the tactics to get the compensation you are worth.
Post-Hire Coaching
Strategies for getting up to speed faster & smarter. Secure quick wins!  Together we create a 30-60-90 day roadmap to success using the book
The First 90 Days  as our guide. Get it on Amazon with this affiliate link.
Make Easy Monthly Installments
About coach Dan A Certified Career Coach with a blended background of software development, consulting services, sales and recruiter all wrapped into one.
Dan spends his time working with mid-to-senior professionals based out of the San Francisco Bay Area assisting them to quickly make career transitions from one company to another. He has successfully guided 1000's of job seekers in communicating their value proposition, personal brand, time saving job search strategies, interview preparation (mock interviews), offer negotiations, post hire coaching and career development.
His hands-on positive style as Coach provides a unique perspective that creats a safe environment guiding job seekers into their ideal position through eliminating obstacles while building confidence and visibility to the interview process, that gets results. His client gains new skills that can be used through the remainder of their career.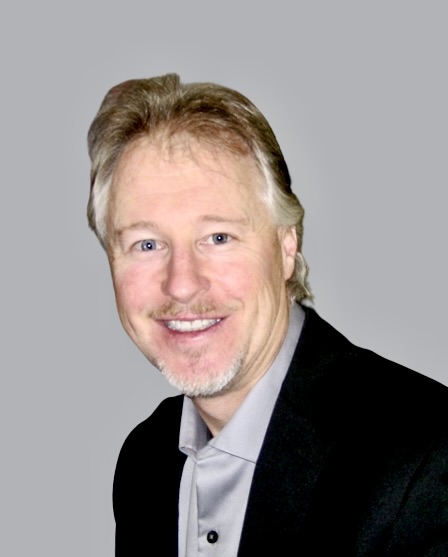 My clients land jobs at the best companies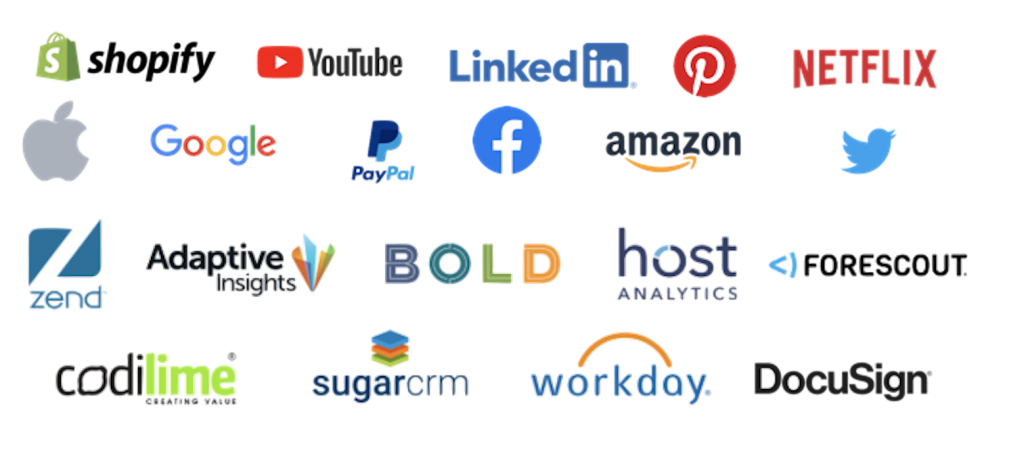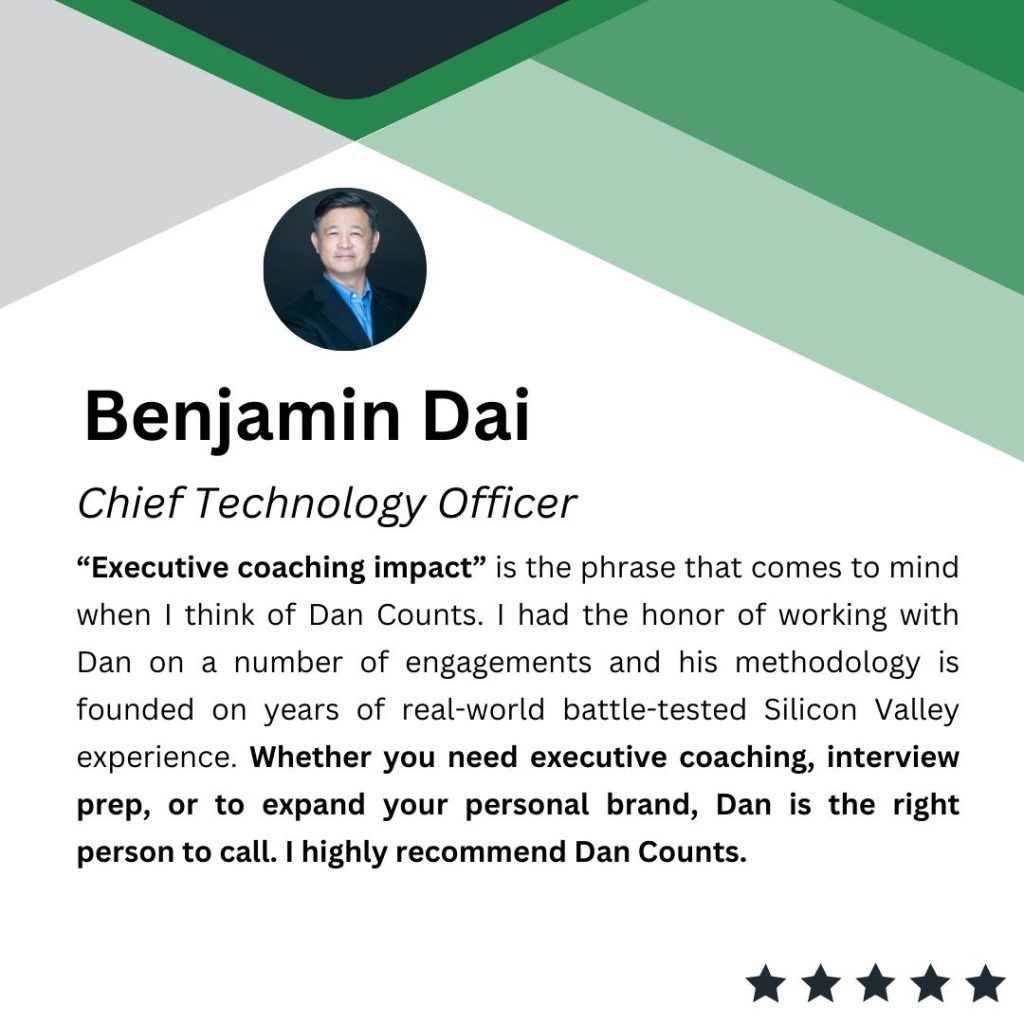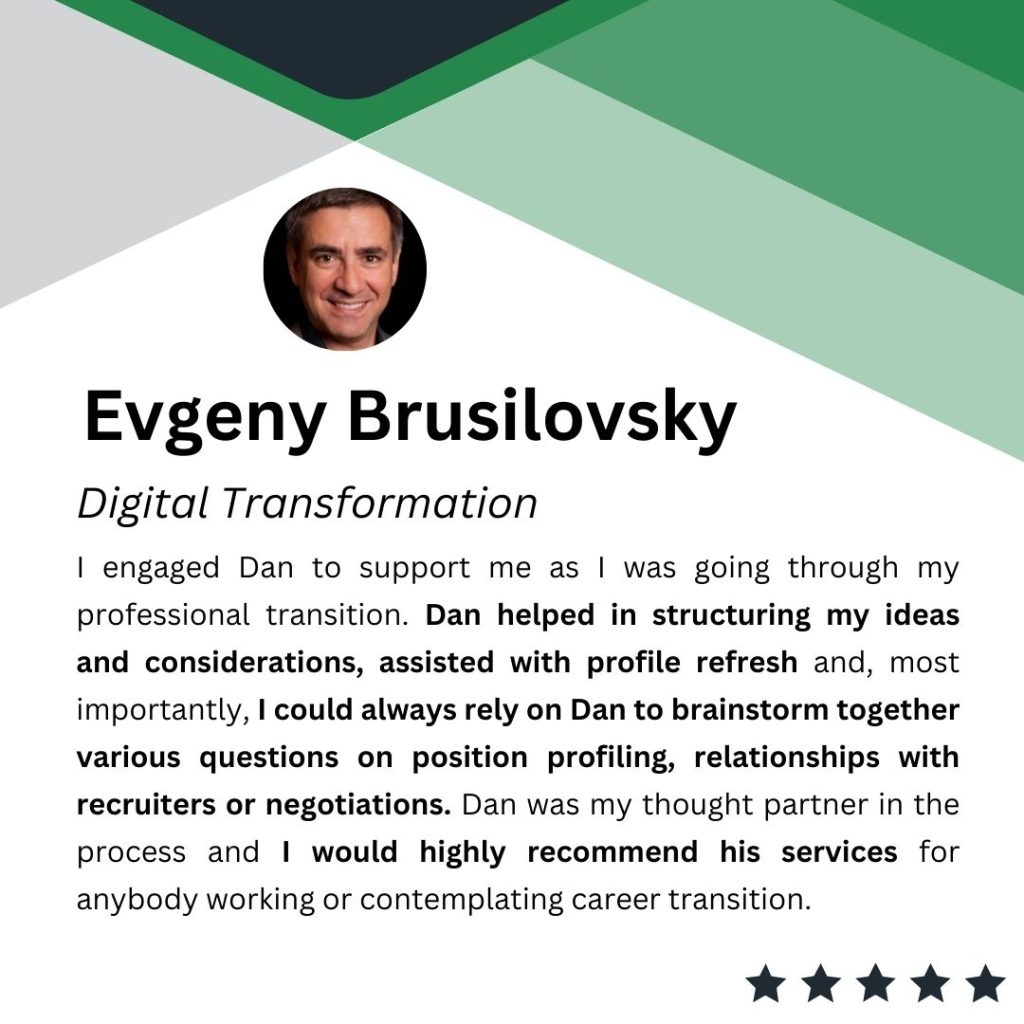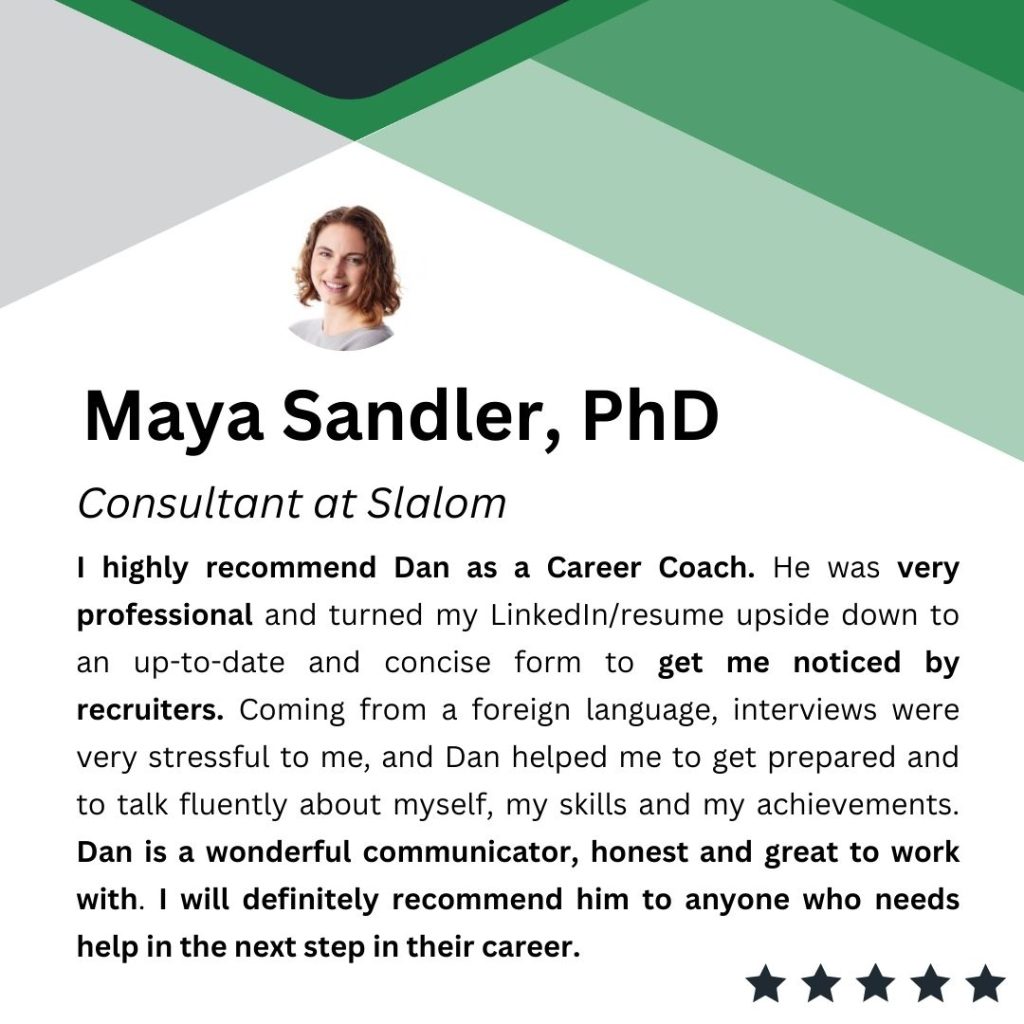 Tips & insights:
Heard It On The Tech Street - Newsletter
Keep up to date on the Tech job market