Ready to Drive your Career?
Get Space | Get Time | Live Life
Coaching for your professional life and career development
Business
Get grounded and gain traction to improve your business efficiencies though actionable insights for leadership development, direction visioning & time management
Life
Discover work-life balance that provides greater meaning, security to enjoy all of what life has to offer
Career
Discover your ideal career path, resume & cover letter reviews, interview preparation, uncover marketable skills, networking, job search strategies and support in job transition
"Together let's disrupt the habitual thoughts that keep us from achieving our career & life goals by setting out on a journey of exploration to positively impact your destiny."
Coaching will help you to: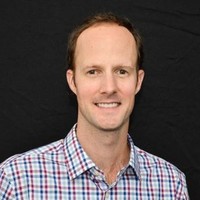 Tim Anderson
In addition to being an outstanding talent acquisition partner, Dan also excels at career coaching and resume building. He provides strategic insights into how to get your resume and online profiles to stand out by highlighting key outcomes in an objective manner. I strongly recommend partnering with fairwindslogiX for either your corporate recruitment needs or your own professional development (or both)!

Paul Gutierrez
Dan was a pleasure to work with. He was extremely thorough for both the company and the candidate (myself). I could tell that he cared to ensure this worked for me as well as the company from the very beginning. He also asked some insightful questions to ensure that I felt it was the right opportunity for me. Thank you Dan! I will use your services in the future when I am hiring candidates for my teams.
What are coaching sessions like?