In a previous post I discussed Branding Statements – Branding Statements. The Essence of Who You Are.  In this post we'll get into the "How" of creating your brand and even discuss consistency across social media.
We live in an increasingly competitive and complicated business world. No longer are we as isolated as we once were. Gone are the days of working for a single company from the time you got out of college until the time you retire. More and more often as business cycles ebb and flow we find that we must reinvent the essence of who and what we are to accommodate and meet dynamics of a changing business world.
In this blog we'll discuss how to build a personal brand which is the essence of you. Whether you are an employee or a business owner or even an independent consultant a personal brand is what you are. Let's face it; you are the executive, the janitor, the sales manager, the training coordinator, the marketer of the business called "Me, Inc." Aligning who and what you do with your skills and how that meets the changing skills required in the a changing business climate can be the difficult difference between great success or not.
Why have a personal branding statement
We live in an increasingly fast-paced lifestyle and more and more of our writing outlets are being reduced to smaller and smaller bites. For instance Twitter limits you to 140 characters from which to make a point. Text messages are becoming the main form of communication not only for millennia's but anyone with a smart phone. Likewise, today hiring managers and potential customers want to know who you are, what you bring to the table, and how your solution(s) will solve their problem; ideally quick, easy and painless. We need to think in terms of "reverse engineering" what they (the customers of Me, Inc.) want. What are your special skills, qualifications that can help solve those challenges. That is the essence for your brand.
Characteristics of the Personal Brand
Your brand should be straightforward concise and to the point. It should tie directly in to the business that you are an expert in. It should be readable much like that of an elevator-pitch. Concisely written in one-paragraph forces you to define your brand such that in can be quickly read. It should answer what you do for the customers of Me, Inc. and how that's a benefit to them. Is the image of you and should be aligned with what you want to project to the world. When a hiring manager or perspective customer Google's you it will be the first thing that they read about you. Moreover, it should be consistent across all your social media (LinkedIn, Twitter, Facebook, Blog, etc,). It is the uniqueness of you and what you bring to the table.   What are your skills and qualifications that provide a benefit for your customers? A simple and realistic statement yields best results.
Steps to create a personal brand statement
I find it best to write in the present tense and ideally in third Person voice, much like the description for your most current position on a resume.
Brainstorm, brainstorm, brainstorm! A great way to get started is to sit down and find words that identify the characteristics of you. In my own experience below is a short list of what I came up with.
Coach
Trusted Advisor
Helpful Expert
Specialist
Industry knowledge
Caring
Professional
Follow though
Value
Listener
Personable
A good deal of these characteristics came from reviews left by hiring managers and candidates on my LinkedIn profile. It's a good way to see how you are perceived in the market place.
Next, organize your keywords into 'thought blocks' from which you can then create a list of one-line statements. Here are a few examples:
Recruiter/coach navigating the interview process
Listens and takes time to understand
Follow through with prompt feedback
Deep knowledge of the industry
A specialization
Show value to the search process
Helpful expert
Personable and easy to chat with
Once you have a short list of 'thought blocks' one can craft a personal branding statement from there. Don't worry if it doesn't come out right on the first draft. Like a professor in college used to say, "…there's no such thing as good writing, just good rewriting." I believe this to be true. So take time and work through the process. A good test once you have something down on paper it to ask friends/colleagues to read it and get their feedback. After all, they know you.
Consistency across social media
The next step it to creating a brand for Me Inc., is to make it a consistent message across all you social media sites (LinkedIn, Google+, Facebook, Twitter, Blogs, etc.) This is important whether you are seeking a new job, a business owner or and independent consultant. If you contact someone about a job opening or a service offering you're pitching, the fist thing they will do after is Google you on the Internet to see who you are.   Or at the very least check you out on LinkedIn. Inconsistencies will lead to question marks in the readers mind and that may result missing out on a great opportunity.
In an up coming blog I'll discuss creating a condensed version (one-line) branding (POWER) statement for a resume.
75% OF ALL RESUMES ARE NEVER SEEN BY HIRING MANAGERS. WE HELP YOU GET NOTICED. We help you get noticed with one-on-one session for resume review and enhancement to your personal brand. Find out More..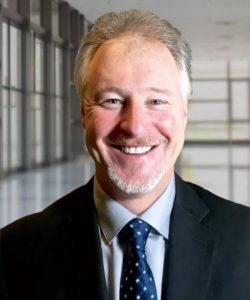 Dan Counts, Founder of fairwindslogiX a recruiter/coach for candidates and clients, specializing in the software and consulting industries. His hands-on positive style as an advisor to candidates and clients provides an environment for redefining the recruitment experience one placement at a time, resulting in better long-term matches. . In his free time he enjoys sailing, hiking/walking, woodworking and most recently home coffee roasting. You can check out his website at www.fairwindslogix.com